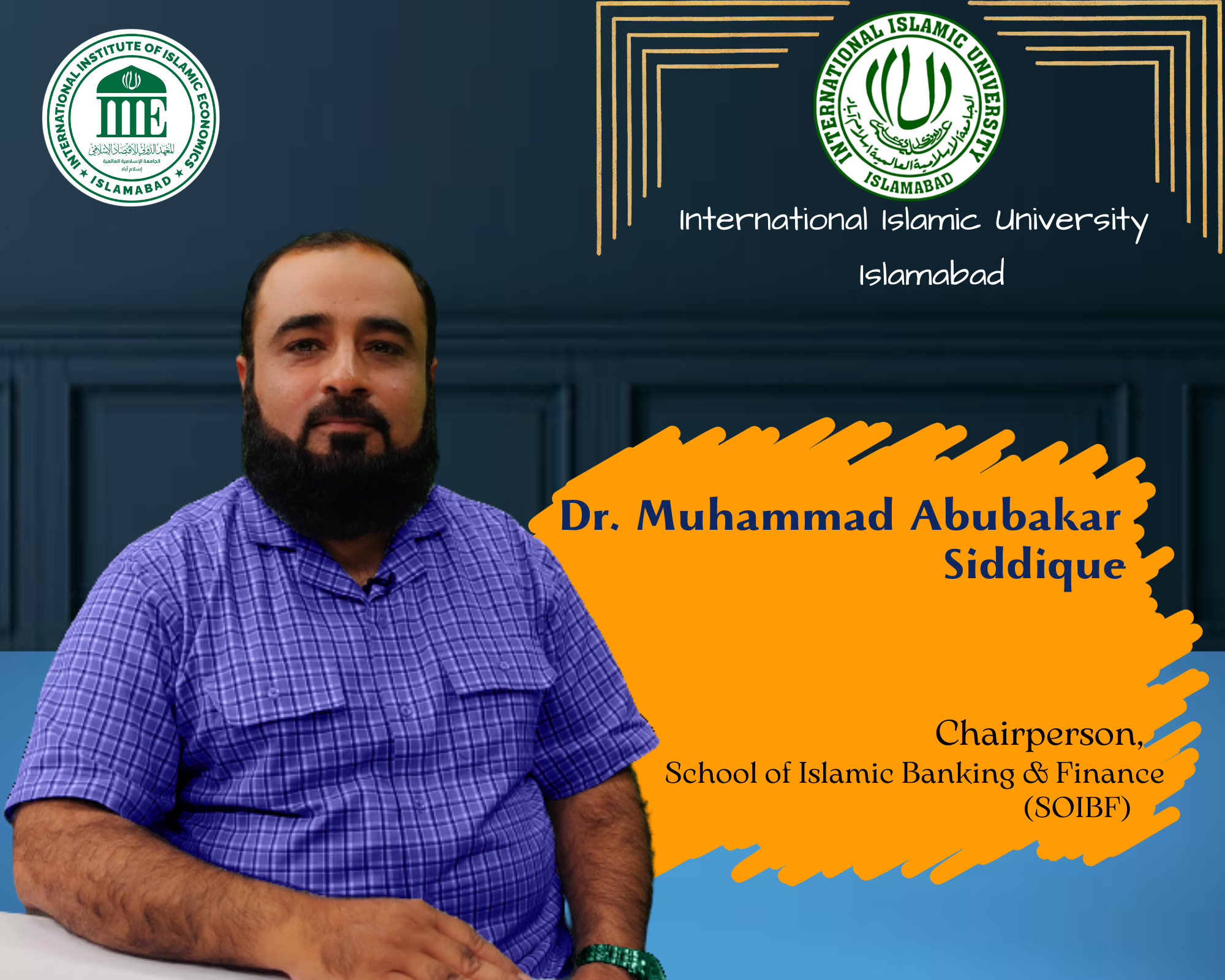 Currently, Dr. Muhammad Abubakar Siddique is serving as Chairman School of Islamic Banking & Finance, International Institute of Islamic Economics (IIIE), International Islamic university Islamabad (IIUI), Pakistan. He has completed his PhD in Islamic banking & finance from IIUI. He possesses a degree of MS Islamic banking & finance from IIUI, Pakistan, a degree of M.Sc Economics from Quaid-i-Azam University Islamabad, Pakistan. He also possesses a degree of Masters in Shariah (9 years Shariah education Shahadah Al-Almiyyah from Dar-ul-Uloom Muhammadiyyah Ghusiyyah Bhera Shareef.  
He has worked in UK based consultancy firm of Islamic finance, Inclusive Recourse Management Limited, Islamabad Offices, as product Development Manager. He has taught courses of his interest in various universities as Visiting Faculty. He provides his services in field of training, product development and analytical review in field of Islamic banking and finance.
His area of interest is Islamic Law of Business contracts, Islamic Banking, Islamic Economics and finance and Islamic Jurisprudence. He also wrote bunch of research papers in these areas published in well known esteemed academic and research journals recognized by HEC, Pakistan.
His Detailed CV-National        His Detailed CV-International 
His Google Scholar Page          His ResearchGate Page