How Does Central Bank Deal with Islamic banks?
Muhammad Abubakar Siddique,
Lecturer, Int'l Institute of Islamic Economics (IIIE),
Int'l Islamic University, Islamabad.
Website: http://islamicfina.com/
Oct. 11, 2021
………………………………………………………………………….
………………………………………………………………………………..
Central Bank's Requirements from Banks (Conventional and Islamic Banks)
Reserve Requirements: Reserve requirement of banks is to hold liquid assets in the form of cash and, approved securities. SBP requires scheduled banks in Pakistan to maintain two types of reserve requirements, i.e. cash reserve requirement (CRR) and statutory liquidity requirement (SLR).     
Cash reserve requirement (CRR): CRR is the 5 % of banks' applicable time and demand liabilities (TDLs) that they are required to hold in the form of cash with the SBP on fortnightly average basis. CRR is maintained in current account with the condition of maintain minimum reserve level with the central bank on daily basis. Required level of reserves for a bank in a reserve maintenance period are worked out on the basis of applicable TDLs of that bank at the end of the first day (i.e. Friday) of the maintenance period. Banks are not allowed to carry their excess of reserve position over the next maintenance period. Also, SBP does not remunerate deposits that banks keep with it for meeting the cash reserve requirement. 

Statutory liquidity requirement (SLR):

 SLR is the 19% for CBs / 14% for IBs liabilities that they are required to invest in approved securities and/or hold in the form of cash; including balances with SBP, with NBP, balances left in the vault of banks, banks' investment in capital of Micro-Finance Banks (MFBs).
            Like CRR, maintaining period for SLR is also fortnightly that starts from Friday and ends at Thursday of the subsequent week. Applicable Time and demand liabilities at the end of the Friday (i.e. the first day of the maintaining period) are taken into account for the determination of SLR to be maintained during the maintaining period (if Friday is a holiday then time and demand liabilities as of close of the preceding working day is taken into account for calculating the SLR.)
            Increase in SLR ratio implies that banks are required to hold a larger share of their funds into liquid assets approved/notified by the Federal Government for this purpose. Changes in SLR may change the composition of banks' assets.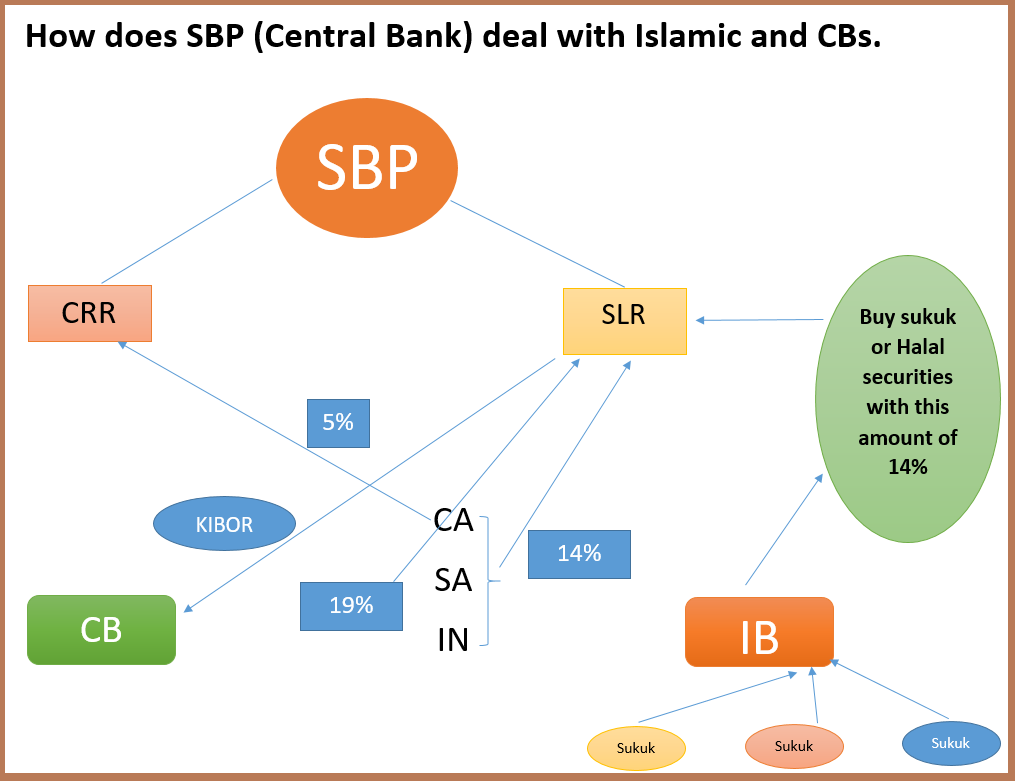 ……………………….
نیچے دیے گئے لنک پر کلک کریں اور سبسکرائب کریں ۔
اسلامی معلومات ، روایتی معاشیات ، اسلامی معاشیات اور اسلامی بینکاری سے متعلق یو ٹیوب چینل
https://www.youtube.com/user/wasifkhansb?sub_confirmation=1